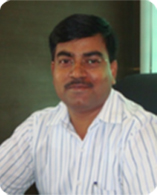 CHAIRMAN, Gaikwad-Patil Group
Dr. Mohan Gaikwad-Patil, with more than twenty years of experience in education system to his credit, established the Gaikwad- Patil Group of Institutions in Nagpur to cater to the quality education needs of the youth in Vidarbha. His early experience of teaching in an engineering college made him acutely aware of the dissonance between engineering education in the country and the requirements of the industry. He therefore began with a dream of starting an engineering college that equips students with knowledge, skills and attitudes relevant to the industry. That dream has manifested today in the form of two engineering colleges, well known in the region for their constant striving to impart quality and industry-relevant education to their students. Hardly in his early forties, Dr. Gaikwad is the young and dynamic face of the Group. His contagious enthusiasm and unflagging drive is truly inspiring.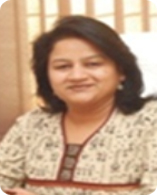 PRESIDENT, Gaikwad-Patil Group of Institutions
With first class post graduate degrees in English Literature, Mass Communication and Sociology, plus M. Phil. in English Literature and now a Ph. D. in English, Dr. Anjali Patil-Gaikwad is an academician of repute. In addition to regular participation and paper presentation in national and international seminars, she has also been organizing international seminars on teaching and learning of English as a Second Language every year. Formerly associated with the Indian Liberal Group, she was the Secretary General of Liberal Youth South Asia, and has extensively toured various countries such as U. S., Germany, Belgium, Nepal, Sri Lanka, UAE, Mauritius, Thailand etc. She was also elected to the Senate of RTM Nagpur University.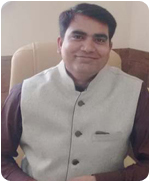 Treasurer, Gaikwad-Patil Group of Institutions
Everything that exists has a structure. Nature provides structure the elements it creates and evolves; everything has to be adequate and appropriate for its purpose to survive and thrive. The cons space and envelope is an integral part of architecture. It combination of art, aesthetic values, technology, application assembly, materials and their behavior, that defines the art of build being an important part of Tulsiramji Gaikwad – Patil College of Architecture as well as the faculty of structure since last four years. I have been experiencing various colors and shade of architecture education.